Activities in Wirral
There are a whole range of activities suitable for families of all ages in and around Wirral - check out some of the ideas below.
New Brighton has a wide range of attractions and facilities, including Bubbles World of Play, The Light Cinema, The Floral Pavilion Theatre & Conference Centre, Championship Adventure Golf, and an amusement arcade which includes a small fairground. New Brighton is the quintessential seaside town, and makes a great day out for families, and for people looking to experience traditional fun alongside new and exciting attractions and restaurants. While in New Brighton, do not miss the Mermaid Trail, where you can take a walk around New Brighton to discover 6 mermaid statues.
Further afield
From your base in Wirral you can also visit these great attractions:
Tags: Family Activities in Wirral
Spotlight On
Antiques centre with tea rooms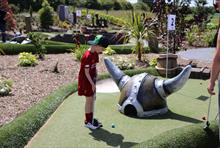 Start your Viking Golf Quest Breathing vivid life into Wirral's rich heritage,…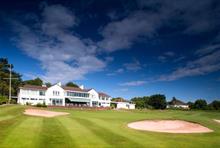 Heswall Golf Club is a gently rolling parkland course in superb conditions and was…
Search Attractions & Activities