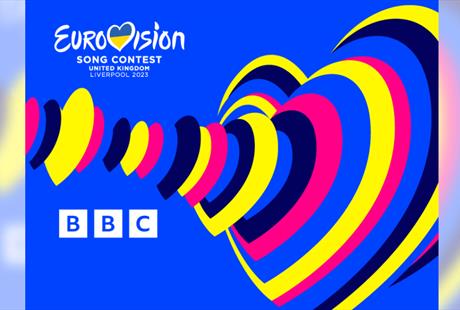 Address/Location
M&S Bank Arena
King's Dock
Pier Head
Liverpool
Liverpool City Region
L3 4FP
Contact
The Eurovision spotlight is set to shine on Liverpool as the city hosts the Eurovision Song Contest 2023.
The Grand Final of the Eurovision Song Contest 2023 will take place in the Liverpool Arena next to the River Mersey on Saturday 13 May with Semi-Finals on Tuesday 9 and Thursday 11 May.
The BBC, together with the European Broadcasting Union (EBU), will organise the Contest in consultation with UA:PBC, Ukraine's public broadcaster and last year's winners of the Contest.
Liverpool was chosen following a strong city bid process that examined facilities at the venue; the ability to accommodate thousands of visiting delegations, crew, fans and journalists; infrastructure; and the cultural offer of the Host City in reflecting Ukraine's win in 2022.
Eurovision Song Contest Executive Supervisor Martin Österdahl welcomed the news:
'Liverpool is the ideal place to host the 67th Eurovision Song Contest on behalf of Ukraine.
The city is synonymous with music and Liverpool Arena exceeds all the requirements needed to stage a global event of this scale. We have been very impressed with the passion the city has shown in embracing the Contest and their inclusive ideas for placing last year's winners, Ukraine, front and centre when thousands of fans visit next May. 
This will be the first Eurovision Song Contest to be held in the UK in 25 years and, as we work with our Host Broadcaster, the BBC, to celebrate Ukraine's victory, this unique production promises to be a very special one indeed.'
Tickets
MAke sure to signup for notification of ticket sales here
Wirral Events
There will be plenty of accommodation, Floral Pavilion events and celebrations on The Wirral.
Check back for the latest events posted on the VisitWirral.com site

Opening Times
Grand Final
(13 May 2023)
What's Nearby
Village Hotel Wirral - where cutting-edge style meets everyday affordability.

3.21 miles away

Golf friendly, modern Bed and Breakfast on the edge of 90 acres of woodland. Only 5 miles…

3.28 miles away

An Edwardian country house situated in its own grounds, located on the edge of the…

4.99 miles away
Previous
Next