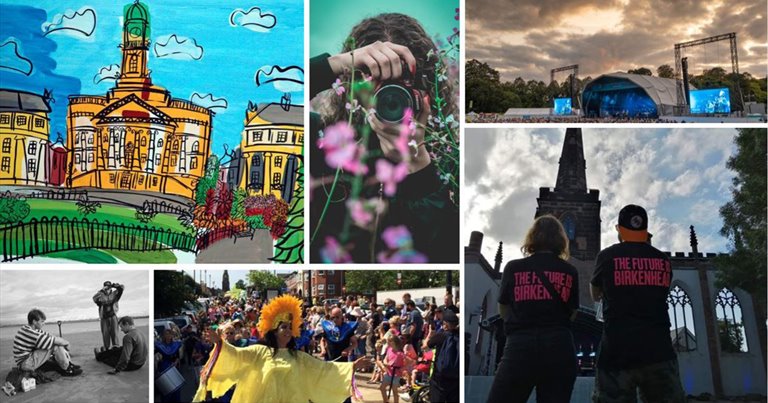 The Wirral I want to be part of
As we look ahead to our recovery from the COVID-19 pandemic, Wirral Council's Culture & Visitor Economy Team would love to hear your creative responses to the theme: The Wirral I want to be part of. How do you feel about the place where you live? What qualities, characteristics or features of the place or your community do you most appreciate?
Here are some guidelines to help you get started:
We welcome people of all ages and backgrounds to get involved.
The work could represent a collection of responses from the group of people you work, socialise or go to school with.
You can respond in any way you like – it could be a song, poem, short story, filmed dance piece, photograph, drawing, painting, t-shirt design, badge, poster or craftwork - as long as it captures your thoughts around the theme.
Responses - or photographs of the work - must be sent digitally to cultureteam@wirral.gov.uk to allow for sharing on social media.
Video related content should be a maximum of 3 minutes long.
For each piece or work, please send us your name, a little bit about yourself and a short text explaining your creative response to the theme.
If you are working as part of a group, please observe the latest government advice on social distancing – guidance can be accessed here.
Terms & conditions:
By sending us your work, you are providing your consent to Wirral Council to share your work across its social media platforms.
Depending on the volume of responses we receive, we may not be able to share all works submitted.
The deadline for responses is 31st August 2020. Any questions can be directed to cultureteam@wirral.gov.uk
Photo credits: Birkenhead Town Hall (Stuart Woods/Williamson Art Gallery & Museum), Wirral Food & Drink Festival (Mark McNulty), photographer (Nicolas Ladino Silva/Unsplash), New Brighton (Ken Grant), The Future is Birkenhead (Curt McArdle), Love New Brighton (Cllr Christine Spriggs)
Search Attractions & Activities