Habibi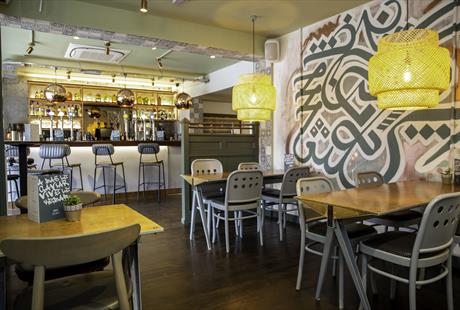 Address/Location
3 Grosvenor Road
New Brighton
Wirral
CH45 2JD
Contact
From Brooklyn to Beirut, a constant play of influences shape this little bar. Urban graffiti mixes with traditional Eastern calligraphy, handmade tiles with rough-hewn concrete - all set against a hip hop soundtrack.
Habibi bartenders take the traditional and make it their own - familiar cocktails are given an exotic spin, with orange flower, rosewater, tangerine and pomegranate adding their delicate flavours, whilst Turkish cofee gives greater richness and depth to the best-selling Espresso Martini.
Habibi life is straightforward and simple; and so is their menu - unpretentious, traditionally-inspired dishes - all homemade with the best quality ingredients.